Welcome - FHS Library Media Center
Email: authlaut@fayetteschool.org
Phone: 660-248-2124

Hours: Tuesday-Friday; 7:30-3:30

Staff: Mrs. Amy Uthlaut is the library media specialist. Amy holds a bachelors degree from Columbia College and a Masters degree from Central Missouri State in Warrensburg. Mrs. Uthlaut has been our LMS since 2004.

Resources: Access our school library catalog and resources by clicking on Helpful Links.

Library Mission Statement:

The goal of the Library Media Center program is to provide appropriate services and materials to all patrons of the Fayette R-III Media Centers. It is ultimately designed to support the curriculum and ecnourage personal growth.

The library media program is aligned with the district CSIP and student performance data.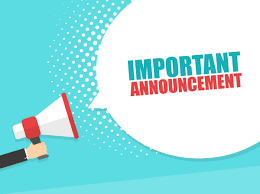 VIRTUAL LEARNING & CURBSIDE PICK-UP

The FHS Library will provide curbside pick-up in the event of virtual learning periods. In order to take advantage of this during virtual learning periods, you would need to email Mrs. Uthlaut with the titles you would like to check out and she will check those out to you and be available at the FHS front office.

You can access the FHS Library catalog through the Library Links.
GATEWAY READERS AWARD ​​

The Gateway Readers Award Program was created by the Missouri Association of School Librarians to encourage reading by selecting quality literature that appeals to Missouri high school students.

Each year 15 books are selected for the reading program. Books are then read and voted on by high school students across the state in March.

The 2020-2021 Gateway nominees are listed below & can be found in the FHS Library for checkouts! Which one will be your favorite?

Stop by the FHS Library to check out these winners!
Library Media Center Photo Gallery