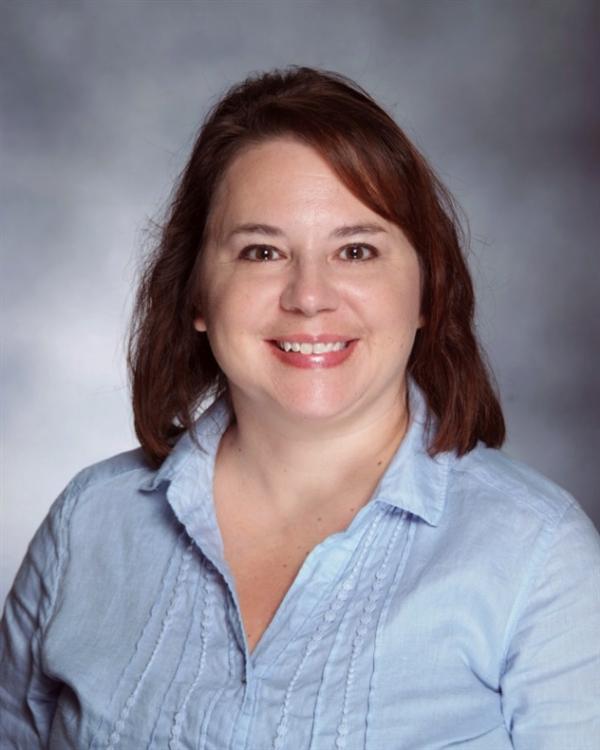 Phone:
Email:
Degrees and Certifications:
Amy Valencia

I am a 1993 graduate of Fayette High School. I attended William Jewell College in Liberty, MO and received my Bachelor's of Arts degree in Communications in 1997. After working in various positions utilizing my Communications degree, I decided that I wanted to teach. I started with the Fayette School District as a parent educator with Parents as Teachers. In 2007, I joined the Special Services department at Fayette High School as a paraprofessional. After completing additional classes at Central Methodist University and several state exams, I am now a certified teacher in the areas of English, Speech and Theater, Middle School Math and Special Education. I am currently completing coursework in the field of Applied Behavior Analysis through Capella University. My goal is to be a Certified Behavior Analyst within the next two years.

I am married to Eddie Valencia and we have 4 beautiful and talented children. Davis is a graduate of Central Methodist University and is currently working at Red Weir Athletic Supplies. Anna and Ava are sophomores at Mizzou. Anna is majoring in psychology and Ava is majoring in journalism. Cash is a freshman at FHS and he loves anything that involves sports and competition. He will play football, basketball and baseball at FHS, as well as play the baritone in the marching and competition bands. Eddie and I are also blessed to be the "parents" of Spencer Gerald, whom we met when he was 15. Spencer is 28 and lives in Glasgow with his significant other, Kaitlin Fuemmeler, and their beautiful 2-year old son, Ian. Ian is definitely the center of our familes' attention these days!