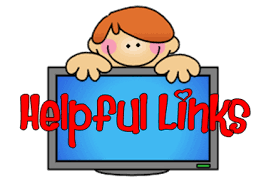 Resources available for DES/CMS students are listed below. CMS students may also want to visit the FHS Library page for additional online resources.
Destiny Library Program - Daly/Clark Library check out and CURBSIDE PICK UP

If you would like to check out library books during virtual learning periods, search our Destiny online card catalog with the link below.

Email us at jbagby@fayetteschool.org.
Include the title and call # of each book you wish to check out and we will email you back when thay are ready for curbside pick-up at the Daly/Clark Office.

Curbside pick up is available any school day between 8:30 a.m. and 2:30 p.m. Ring the front bell and we will meet you with your books.

You may check out up to three books at a time, for a two week period. If the title(s) you request are not available, we will choose a similar title for you.

Books are due back to the Daly/Clark front office within two weeks. Make sure you have requested another set of books so you can check in and out at the same time!

SORA - online ebook and audio book check out

An online library resource that offers ebooks and audiobooks for check out through our school Gmail accounts.

To access this resource for the first time you will need to select our school, Fayette School District R-III. From here, it will ask each user to log into their school Google account.

You may also download the SORA app on apple and android devices. If you choose this option you will need to enter a school code to access our books for the first time. The school code is: morenetmo

Click the green link to select our school - Fayette School District R-III - log in with your Google accoun

Kiddle.co - research site

Kiddle is a safe, visual search engine for kids.

This resource would be ideal for any research projects.

MOREnet - online research links

includes Explora Elementary and Middle School - Designed specifically for elementary school students according to their needs and search abilities. This interface is graphically rich and provides access to age-appropriate materials. Now includes topic overviews that provide students with a starting point for research and 60,000 top videos from the Associated Press.(http://search.more.net/available-databases)

Use the "User ID" - not Google Login

User ID: morefayette

Password: Falcons@045

Fayette Advertiser - local newspaper

The Fayette Advertiser is offered to our patrons during the 9 months of school.

Username:

subscriptions@fayette.k12.mo.us

Password:

FayetteFalcons
Additional safe educational websites and games utilized for student use in the library are listed below.
Hooda Math

Play Math Games on any device at Hooda Math website for free.

Dance Mat Typing

A fun way to learn touch typing!

ABCya!

Learning games and apps for kids.